A Concert of Sound Healing and World Expressions 
7  PM Sat Feb 29     
Theater CRRL Main Library
Fredericksburg VA  22401 
What Happens when sound healers and musicians come together performing indigenous, third world and modern instruments with the intention of raising vibration and shifting consciousness?   Join us...and See!
With Members of the Healing Circle and Guest Artists 
Crystal & Tibetan singing bowls, Gong, Native Flutes, Thunder Drum, Tuning Forks, Bells, Didgeridoo, Berimbau, Voice, Synthesizer, Udu
Throughout recorded history intentional sound has played a significant role in the shifting and transformation of consciousness. Cultures of consciousness have used specific instruments in acheiving specific states of non-ordinary reality. Petroglyphs in Australia 30,000 years old depict Aborigines playing dijeridus, entering the Dreaming during three day ceremonies. Tibetan bowls and bells have been used in the Himalayas for 4,000 years to invoke deep states of meditation. Frame drums are found in all indigenous cultures and played by the village shaman or medicine woman to enter underworlds or invoke healing states. Gongs are found in most eastern temples and are used to activate spiritual connection. Chanting of mantras, or sacred sounds, has been foundational in Hindu traditions for over three thousand years as tools of manifestation and accessing cosmic unity. 
More recently used is the Crystal Singing Bowl, comprised of pure quartz crystal, working on the same principles as the silicon chip in your smartphone: storing data (through making one's intention) and amplify it (through one's projection). The crystalline nature of human molecular physiology - such as DNA, which has enormous capacity for information storage - resonates sympathetically with quartz bowls, and responds dramatically to the frequencies generated. 
Tuning forks are calibrated to specific frequencies and access ancient modalities such as the Solfeggio Scales and Chinese Meridian system to entrain the body-mind to higher states of resonance.
 This evening's experience includes a foray into the instruments, then allowing the sounds to immerse one into their transformative sonorities. This format is designed to quieten the mind and invoke deep states of relaxation and regeneration.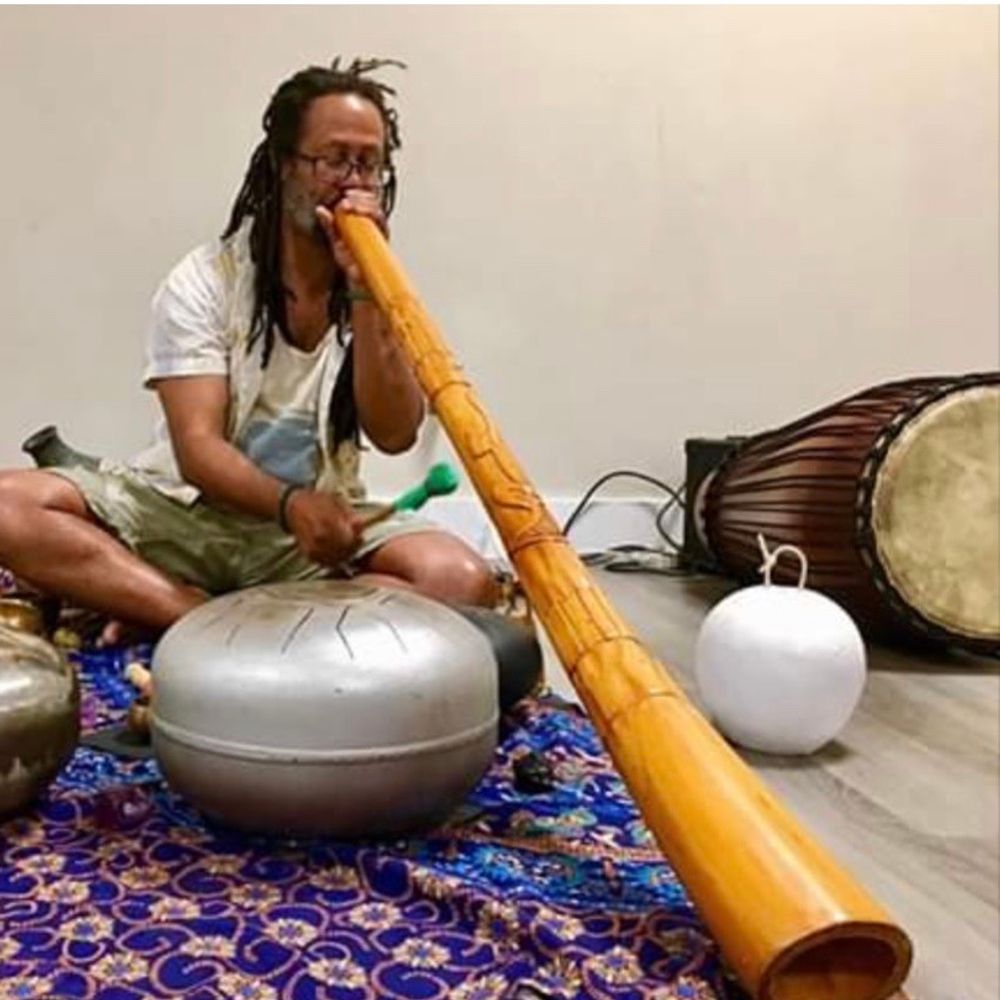 Julian Desta
Didgeridoo, Berimbau, Space Drum, Djembe, Ocarina, Vocals
Julian J. Desta is 200hrYT Instructor residing in Richmond Va. Always having a passion for the creative arts he was introduced to the practice of Sound Healing and Therapy when given his first singing bowl as a birthday present from a friend. Julian began researching the depths of sound and it's powerful healing techniques.
Specializing in a variety of instruments from the didgeridoo, to flutes, singing bowls, and drums Julian has created a unique Sound Healing Experience called Elemental Sound Healing. Discovering relationship between  sound healing and nature he calls on the 4 elements of Air, Wind, Water, and Fire to channel through each practice to bring balance to the human system or what he likes to refer to as homeostasis.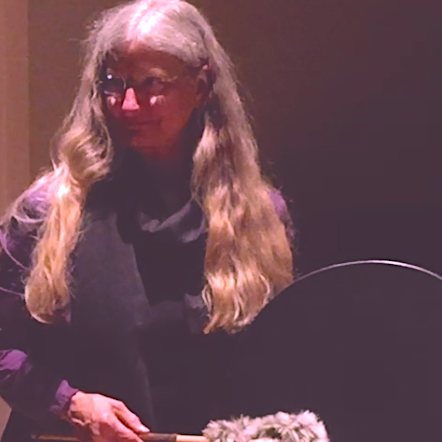 Therese Reiff
Shanti Bells, Ocean Drum, Crystal & Tibetan Bowls, Elemental Spirit Drum, Log Drum, Shakers
Therese Reiff is an Usui Reiki Master Teacher,  Sound Healer,  Herbal Educator and Flower Essence Therapy Consultant.  She is a graduate of  The Herbal Foundation Apprenticeship through Sacred Plant Traditions and has participated in intensive workshops with some of the country's leading herbalists.   She studied Flower Essence Therapy through the Flower Essence Society and is certified in Sound Healing through Sound Healers for Planetary Awakening.  
Therese brings together her love and connection to plants, with the added energy of  Reiki  and sound vibration to help facilitate wellness on physical, emotional and spiritual levels.  She loves sharing her knowledge of plant connection and the sacredness of medicine making with others.